TOUCHING THE COMMUNITY, TRANSFORMING LIVES

14289 Edison St. NE

Alliance, Ohio 44601

330-821-3265

Mailing Address:

Maranatha Ministries

14289 Edison St. NE

Alliance, Ohio 44601

Phone:

330-821-3265

Office Hours:

Tuesday - Friday

10:00AM - 2:00PM

For additional information about Maranatha Ministries or need prayer please contact us during these hours.

Email:

TOUCHING THE COMMUNITY, TRANSFORMING LIVES

Matthew 28:18-20

Therefore go and make disciples of all nations, baptizing them in[a] the name of the Father and of the Son and of the Holy Spirit, and teaching them to obey everything I have commanded you. And surely I am with you always, to the very end of the age."

First Time 

Guest 

Survey

"Click Here"

Be A Part Of Our Family On FaceBook

Special Needs Ministry

Maranatha Ministries  has a new ministry for children with special needs. This ministry is designed to help children with sensory problems to center and focus on the lessons through providing the sensory diet their bodies crave.  We provide a safe place for the children to come and learn and their parents will feel free to attend worship and bible studies and other ministries provided by the church for their spiritual growth.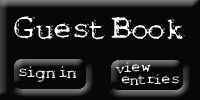 Click on the lava lamp and a new window will open where you can write out your prayers. 

 Your prayers are confidential and are permanently seal and can never be read by anyone

except God.