TOUCHING THE COMMUNITY, TRANSFORMING LIVES

14289 Edison St. NE

Alliance, Ohio 44601

330-821-3265

Mailing Address:

Maranatha Ministries

14289 Edison St. NE

Alliance, Ohio 44601

Phone:

330-821-3265

Office Hours:

Tuesday - Friday

10:00AM - 2:00PM

For additional information about Maranatha Ministries or need prayer please contact us.

Email:

TOUCHING THE COMMUNITY, TRANSFORMING LIVES

Matthew 28:18-20

Therefore go and make disciples of all nations, baptizing them in[a] the name of the Father and of the Son and of the Holy Spirit, and teaching them to obey everything I have commanded you. And surely I am with you always, to the very end of the age."

First Time 

Guest 

Survey

"Click Here"

Be A Part Of Our Family On FaceBook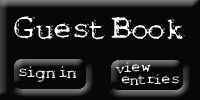 Click on the lava lamp and a new window will open where you can write out your prayers. 

 Your prayers are confidential and are permanently seal and can never be read by anyone

except God.